Chiropractic Center of Vernon Reviews
What Our Vernon Patients Say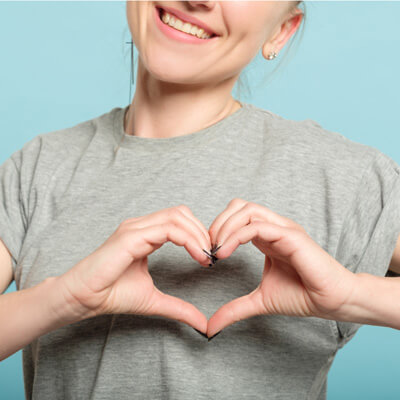 At Chiropractic Center of Vernon we love when patients share with us their feedback and comments after chiropractic care. Please read our patient testimonials below to see what other people have achieved through their tailored treatment plans with us.
Share your stories too! Click here to send us your feedback so that we can help to spread the word about the benefits of natural chiropractic care.
For more information or to schedule an appointment contact us today.
---
Very Personable and Thorough
Dr. G is very personable and asked extensive questions. He did a thorough exam and informed me all along the visit of what he was doing and why. Karen was very kind and courteous. I would highly recommend chiropractic care at the Chiropractic Center of Vernon!
-Valerie S.
Very Professional and Empathetic
I emailed the office looking to get in ASAP Dr. Giacalone himself replied and got me in the very next business day! He was very professional and empathetic to my concerns. We have a plan in the works and I hope to be feeling like myself again soon!
-Gretchen S.
Dr. G Was Fantastic
Dr. G was fantastic, it was my first ever trip to a chiropractor and he explained everything he was going to do before he did it. He made sure I knew what to expect and what my options (including non-chiropractic) were before we even started my first adjustment! I would recommend him to anyone looking to take the first step toward feeling better!
-Hannah K.
So Kind and Informative
From start to finish, my experience with this practice is impeccable! The front desk staff was very nice and the doctor impressed me so much! My 11-year-old son came with me for an appointment and is VERY interested in chiropractic work – Dr. Giacalone was so kind and informative! He did not rush us, made sure we understood, and if we had any questions he made sure to answer and his kindness was superior! So happy to have finally made my way here.
-Alysia M.
Feel Tremendously Better
Dr. Giacalone cautioned me that it might take time to notice significant improvement. I am happy to say that after just one visit I feel tremendously better!
-Julie L.
So Thorough And So Qualified
It was an excellent experience. After only 2 treatments, I can start to feel better. The Doctor is so thorough and so qualified. He makes you feel so secure in his handling of your problems. The Doctor and staff care about you and make your visits so relaxing and positive. I am so happy I found Chiropractic Center of Vernon.
-Ruth S.
Amazing Experience!
My first experience was amazing! Dr. Giacalone I want to thank you for taking the time with me and explaining everything in a way I could understand. I feel very confident that I am in the right hands with you and that you will do everything that you can to ease my pain.
-Karen W.
Helped Me Tremendously
I have been a patient of Dr. Giacalone's for approximately 5 years. He has always been there for me; many times at a moments notice. I strive to live an active, clean lifestyle and Dr. Giacalone has helped me tremendously with that.
-Maureen H.
A Better Understanding
Dr. Giacalone's approach is very different. He listens to your concerns and gains a thorough understanding of your needs before he treats your condition. You are adjusted in an exam room and your experience is completely unique to your needs. I appreciate knowing I am treated for what I came in for, not just being adjusted for adjustment and flexibility purposes.
-Jodi D.
Highly Impressed
I was highly impressed with Dr. Giacalone expertise in reading and sharing x-ray results with me as well as caution in requesting further tests prior to treating my neck. He spent a great deal of time with me on my first visit performing tests overlooked by medical doctors. My husband was impressed by Dr. Giacalone integrity during our free consultation. We both find Dr. Giacalone to be refreshingly straightforward and honest. He will not keep you coming if he cannot help you. I have seen several chiropractors over the years. After my first visit here, I feel that Dr. Giacalone philosophy, knowledge and skillful hands that perform adjustments rank him with my top chiropractor who retired. I am most grateful that my naturopathic physician referred me to him.
-Linda D.
Wonderful
Everything has been wonderful! I love it at your place! After having headaches for three months, I was surprised to have no headaches after the second visit. Dr. Giacalone has addressed underlying issues and aches that I thought were irrelevant to the main issue but that all seem to be tied together. I feel confident that this will be a wonderful, long-lasting relationship!
-Tiffany C.
Highly Reccomend
I began to notice that my shoulder was tightening up unexpectedly and causing my arm to have limited range of motion. One month later I went to an Orthopedic Surgeon since it was not getting better. The prognosis was that I had frozen shoulder. I was told to go to physical therapy but I made the choice not to do that. I was told if I did nothing it would eventually go away, but it could take up to two years. Several months went by and my shoulder was considerably limited of course affecting the use of my arm.
I chose to begin chiropractic treatment with Dr. Giacalone and after the first couple of visits I felt an improvement which encouraged me. I have now been receiving treatment for two months and I would say that I have 80% of my mobility back, each visit getting better and better. I am now able to do more and more of the things that I could do before this condition appeared.
Dr. Giacalone has been patient, gentle, and diligent in his desire to restore the use of my shoulder. His effective use of adjusting my shoulder and the use of Active Release Technique has been valuable to the success of my recovery. The pain level of this technique has been very tolerable.
I would highly recommend Dr. Giacalone to anyone who suffers with a frozen shoulder. I am thankful to the Lord for answering my prayer and providing such wonderful care through Dr. Giacalone.
-Elena S.
Helped me Stay Strong and Healthy
I have been a patient of Dr. Giacalone's for approximately 5 years. He has always been there for me; many times at a moments notice. I face many challenges in raising a special needs son and some of those challenges are physical. Dr. Giacalone has helped me stay strong and healthy so I can be there for him. I strive to live an active, clean lifestyle and Dr. Giacalone has helped me tremendously with that."
-Maureen H.
I had Relief After Just a Few Sessions
I came to Dr. Giacalone with the early stages of frozen shoulder. Because I've had this before, I knew what was ahead of me…a lot of pain, loss of sleep, limitations in physical activity. This time, I was determined to nip it in the bud! I was referred to Dr. Giacalone by another physician, who said that Active Release Technique (ART) might be helpful. It was! Dr. Giacalone worked compassionately, but with great determination to help release the shoulder. He gave me helpful tips for recovery and for keeping my shoulders strong and healthy. I had relief after just a few sessions, and after 2 months, my shoulder was almost completely better. For me, this was nothing short of a miracle, and I am grateful to Dr. Giacalone and his staff for their professionalism and friendliness and skill! I hope I won't have to come back, but I sure won't hesitate if another problem crops up!
-Jennifer W.
I Swam Today and It Was Effortless
Dave, my Foot feels much better after yesterday's ART….thanks for that. I swam today and wanted to tell you it was effortless; night and day compared to my swim yesterday morning…could not believe how bound up my shoulders were and how loose they were after treatment, much faster too! Thanks again…see you in a week or so.
-Bill S.
Ten Years and Going Strong!
I was already a weekly wellness patient of Chiropractic Center of Vernon when Dave took over the practice in 2003. As usual when meeting a new doctor, especially a "hands on" one, a patient feels a bit nervous. I had a lot of chronic problems: joint and nerve damage from Lyme disease, several bulging disks, and an "aging jock" body. But I appreciated Dave right off the bat as a total listener, and a precise and skillful practitioner. I also liked his great sense of humor and the fact that he didn't push a thousand "must have" products, such as supplements, on his patients.
I still get weekly adjustments, without which I'd be a pain-ridden cripple. With them, I can continue to work out and resist illness. But sometimes I forget the "aging" part of "aging jock" or dance at a wedding as if I were still 22. Dave devotes his time and attention to diagnosing my problem, adjusting me with care, suggesting home measures, and tracking my progress until I'm well enough to play and dance sensibly again. Thanks, Dave, and a huge thanks to Erin for all you do!
-Pegi D.
---
Chiropractic Center of Vernon Reviews | (860) 871-9021